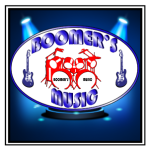 This past year, I have learned so much about being a Professional musician. I have been with and played with some of the greatest players of their craft. David Santos , Mark Easterling, John Marcus, Mike Bailey, Mark Slaughter and  many more. They have all taught me a valuable lessons…
Professional musicians ply for one thing only, to give back to their audience from the bottom of their heart when they are onstage. It's not about the money, It's not about an endorsement deal, it's not about who's better than who, it's about the music. It's about developing friendships and then if you are very fortunate, being able to mix business with friendship.
It happens every day, even though I have been told it can't work, I have proved that you can mix the two, my wife and I for 35 years. Professional relationships are very similar to personal relationships,it's about trust, giving, and mutual respect. My friends know they can call me in the middle of the night and I will be there for them. Pros know it's as much or more important to be a real person rather than be the most talented artist that uses people for personal gain. When you think about it, musicians are just like everyone else, we are here to help each other, not to toss friendships aside for fame and glory. Thanks guys for teaching me this work ethic and values.
Mark Slaughter
Gypsy Rose
Mark Easterling Lead Guitarist with Gypsy Rose
John Marcus